Courses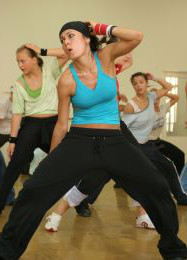 The DANCE PERFECT dance courses run for six months: from September to January and from February to June. But you can start whenever you wish - it is never too late! The course fee is reduced proportionally depending on when you join the course. The six-month course fee includes one 60, 90 or 120 minute class a week.
OPEN CLASSES are on a drop-in or prepaid card basis (see our price list).

Unless otherwise stated, the courses are suitable for beginners and lower intermediate students.

The studio remains open throughout summer to host special events for you: various dance, relaxation and fitness workshops with Czech and international teachers, trial classes of new courses you can try out - often free of charge - to get a better taste of the style before you chose from our range of courses for the given period.
Courses for children
Text in preparation
Courses for adults
Text in preparation
JUNIOR DANCE
Intensive dance preparatory courses are focused on contemporary dance, and they create an alternative to studying dance at conservatories and art schools with a similar orientation. These courses are designed for youth from 10 to 16. The aim of the study is to educate a versatile and technically well-prepared dancer who is ready to accept and absorb new styles and trends of contemporary dance.

The five years of study consist of regular lessons aimed at modern scenic dance and contemporary dance. The students attend 1.5 hours of classical ballet and 2x 1.5 hours of modern dance techniques every week. The whole curriculum prepares students for joining art groups focusing on contemporary dance or for passing entrance exams at conservatories and other art colleges. The dance courses are demanding in terms of both time and effort However, their good results show that the courses form a very effective method of dance education. The teaching itself is flexible and it isn't restricted by any standards or obligatory syllabi. All is geared towards the needs of the whole class as well as individual students, with the goal of the most effective progress for all.

Seminars and workshops are taught externally by Czech and foreign teachers who distinctly enrich and supplement regular classes. Choreography work for various performances, dance competitions, and festivals represent yet another vital part of dance preparation. When dealing with choreography, students are enabled to work with the best teachers from our dance studio, choreography students from other schools, and leaders/directors of other dance groups.

Summer Dance Camp is a week of very intensive work. During this week, students meet other teachers with different approaches to dance and teaching methods. The intensive work at summer school can be compared to several months of teaching during the school year. That is why each student benefits greatly from it.

Junior Dance preparatory dance courses accept talented and motivated children. Children who are 10 years old join the first year of Junior Dance. Older children are placed in higher/more advanced classes of Junior Dance according to their performance, technical abilities, and overall maturity. Thus, it is never too late to join the dance preparatory courses. Many students are recommended by studio teachers from our public courses, but others who are interested also have a chance to be accepted. Due to the course demands, children with good school results are accepted preferably.

The audition for the dance preparatory courses always take place at the DANCE PERFECT studio at the beginning of June and September. The upcoming dates can be found on the studio website.

For more detailed information about Junior Dance preparatory courses, download an information brochure, call the studio, e-mail us, or arrange a personal meeting.